Revelation 22:17 And the Spirit and the bride say, Come. And let him that heareth say, Come. And let him that is athirst Come. And whosoever will, let him take the Water of Life freely.
Do you need a place to go where the gospel is preached to you and the word of God can be taught to you by the Spirit? but you are too far away from Water of Life church in Plano TX. Then tune into the live broadcast at : www.doyledavidson.com/live.shtml  or watch the live broadcast on your TV via Roku.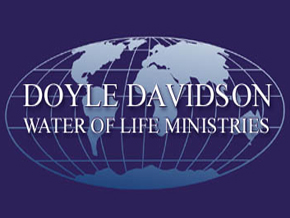 WOL live broadcast are Central Time here in the
United States.  
Otherwise, recorded music videos stream 24 hours a day.
Click on link below for information on Roku:  
http://doyledavidson.com/news/roku.shtml
You can listen to my audios on the left side of this page or you can listen to them on your smart phone, tablet, Ipad or any mobile device and Apple Car Play through Soundcloud, just click on the Soundcloud Icon below. I keep about three of the latest audios on there.
 Scott's Podcast